Charlotte Injury Lawyers With Experience & Integrity
We offer honest, attentive representation in personal injury cases involving all types of catastrophic injuries and brain injuries. We aggressively represent your interests in motor vehicle accidents including auto, truck and motorcycle accidents. If you were injured because of a dangerous or defective property condition or product, we have the skill and determination to help you recover the maximum compensation for your damages. In addition, through compassionate representation, our Charlotte personal injury attorneys help surviving family members who have lost a loved one in a wrongful death accident get the justice they deserve.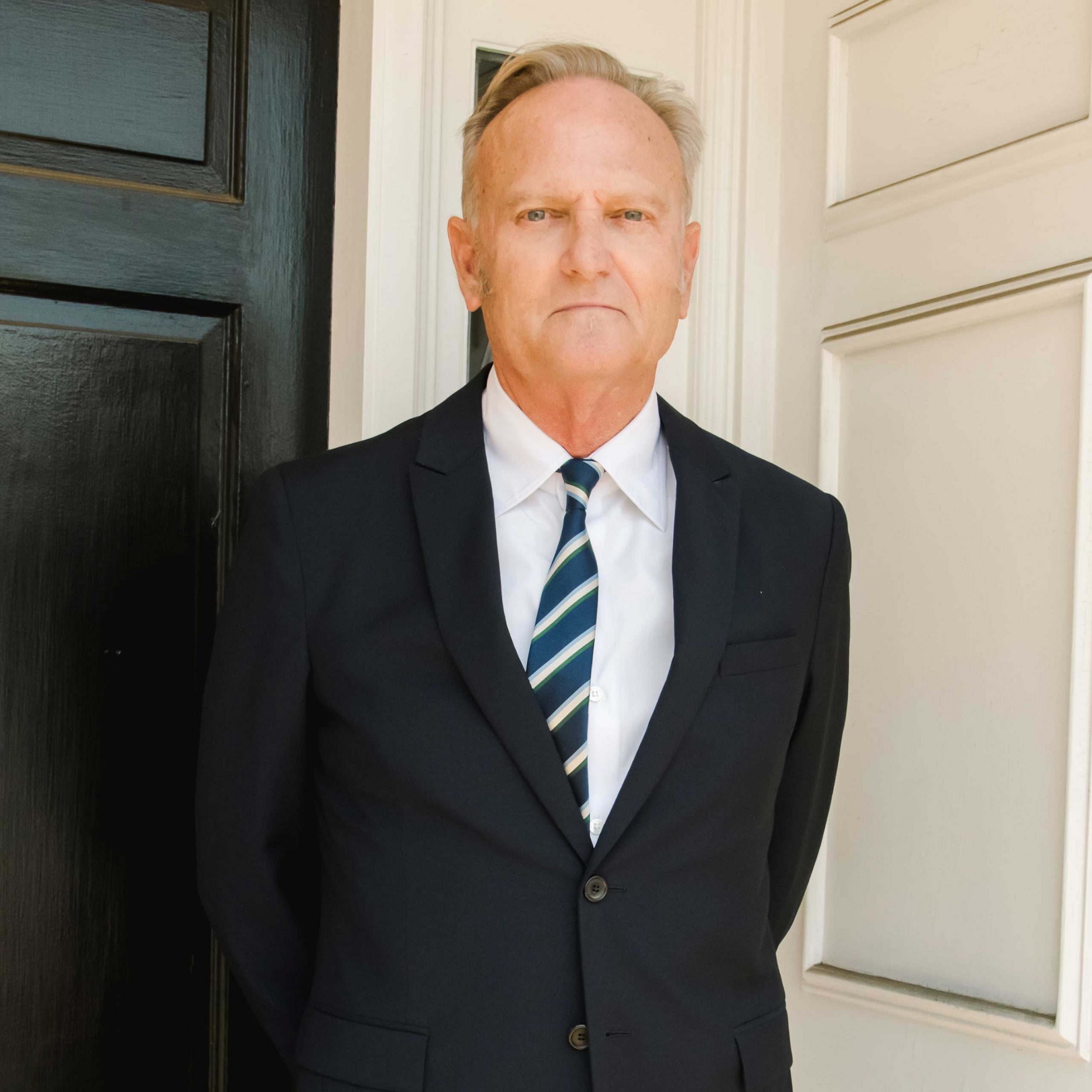 Brian deBrun, born July 20, 1957, obtained his undergraduate degree from the University of Maine in 1979. He participated in four years of collegiate varsity tennis in national competition and was later certified with the Professional Tennis Registry as a teaching professional. He obtained his law degree from University of New Hampshire School of Law (1984) and began the practice of law in Charlotte, North Carolina in February of 1985 with an emphasis in personal injury and civil trials.
Brian's philosophy for the practice of law is that the representation of our clients should be conducted on a personal basis.
Brian's client base includes not only people local to North Carolina, but also men and women from around the world. Should it be necessary to protect his client's interest through litigation, he will do so aggressively and efficiently. Brian has recovered millions of dollars on behalf of his clients. Brian and his staff have over 50 years of experience handling personal injury cases and automobile accidents in Charlotte.
Brian married Eva Wetmore in 1986 and they have three children, Cameron, Arielle and Camille deBrun. Brian and his family are very active in the Forest Hill Church, a multicultural evangelical church in Charlotte, NC. In addition, Brian has served at the Charlotte Mens' Shelter.
Currently, Brian is a member of the North Carolina Bar Association, the American Bar Association and is licensed to practice in North Carolina and all Federal Courts. He has also served as Treasure and President of the Mecklenburg Medical Legal Society. It is his desire to fight for the rights and protection of people that have been injured as a result of the fault of others. Brian will always endeavor to merit the confidence of his clients and treat them with a smile and respect. Email Brian directly at Brian@debrun.net.
Personal Injury

Wrongful Death


Auto Accidents
Professional Associations and Memberships
North Carolina Bar Association


American Bar Association

Mecklenburg Medical Legal Society
Treasurer and President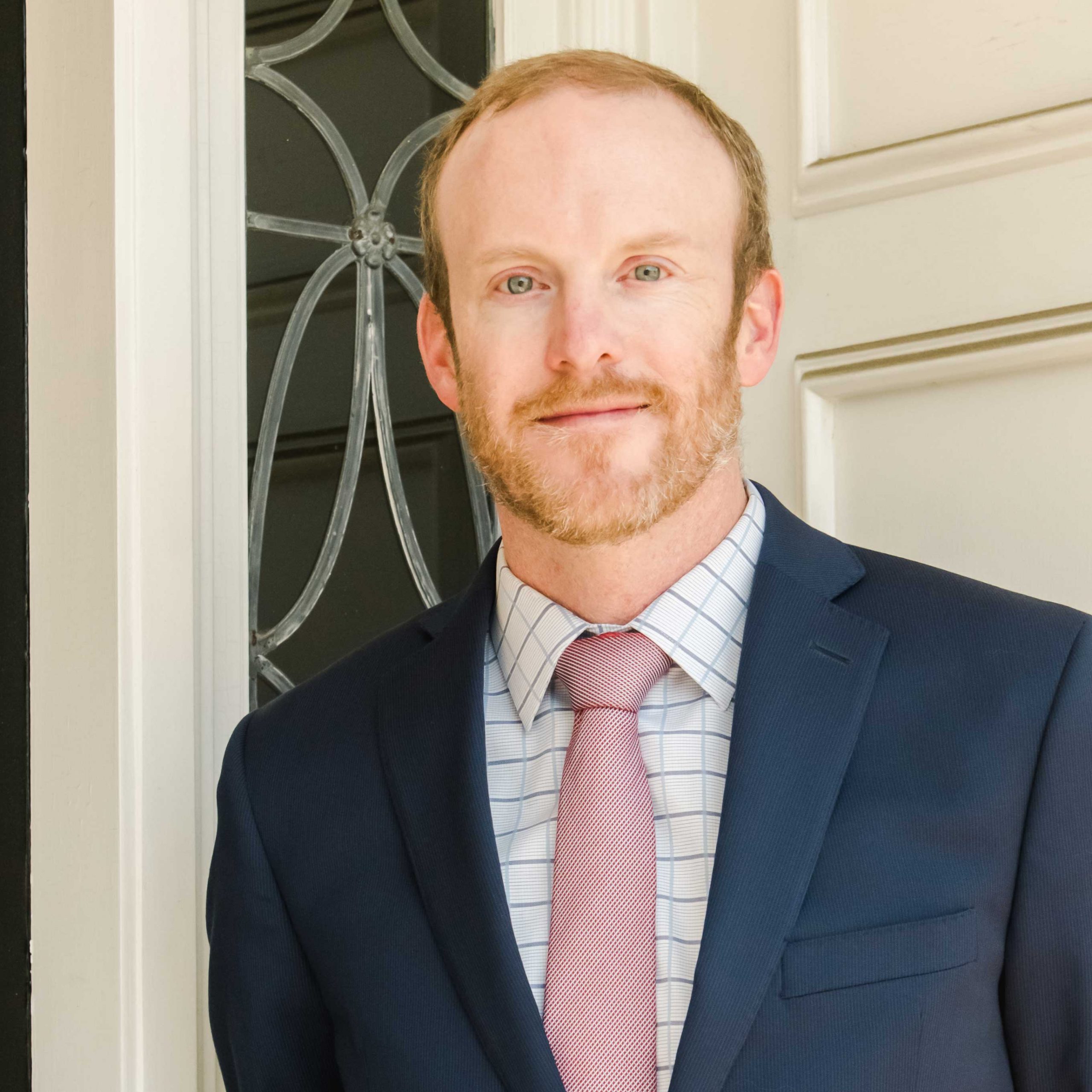 Preston Armstrong obtained his Bachelor of Arts from Appalachian State University in 1999 and received his Juris doctor with cum laude honors from Michigan State University-College of Law in 2002. Preston has practiced civil litigation in Charlotte since 2008, and prior to that served as an Assistant District Attorney for Cabarrus County.
Preston lives in Charlotte with his wife Katherine and their sons, and is a member of First Presbyterian Church. He is an avid lifelong runner and cyclist, and regularly participates in races and charity events which have included the local Charlotte Thunder Road Marathon and the Boston Marathon.
Preston believes in making every possible attempt to resolve matters through the negotiation process. He has the experience of having tried dozens of jury trials across multiple counties on behalf of his clients. Preston has represented clients in matters before the North Carolina Court of Appeals and the North Carolina Supreme Court. Preston is admitted to practice in the United States District Court for the Western District of North Carolina, as well as the United States District Court for the Middle District of North Carolina, and has represented clients in litigating cases before those courts.
Additionally, Preston successfully navigates the Workers' Compensation process for those who have been hurt in an on-the-job accident. Preston understands that the pain and loss of a work-related accident can be difficult for the injured person and their family.  Our firm's experience in handling these matters along with the desire to address our clients' specific needs allows us to assist in obtaining the best possible results.
Preston understands that despite the various responsibilities that are required in handling any legal matter, the case ultimately is about the client. His desire when representing any client is to provide personal service and to always be attentive and responsive to the client's needs. Email Preston directly at Preston@debrun.net.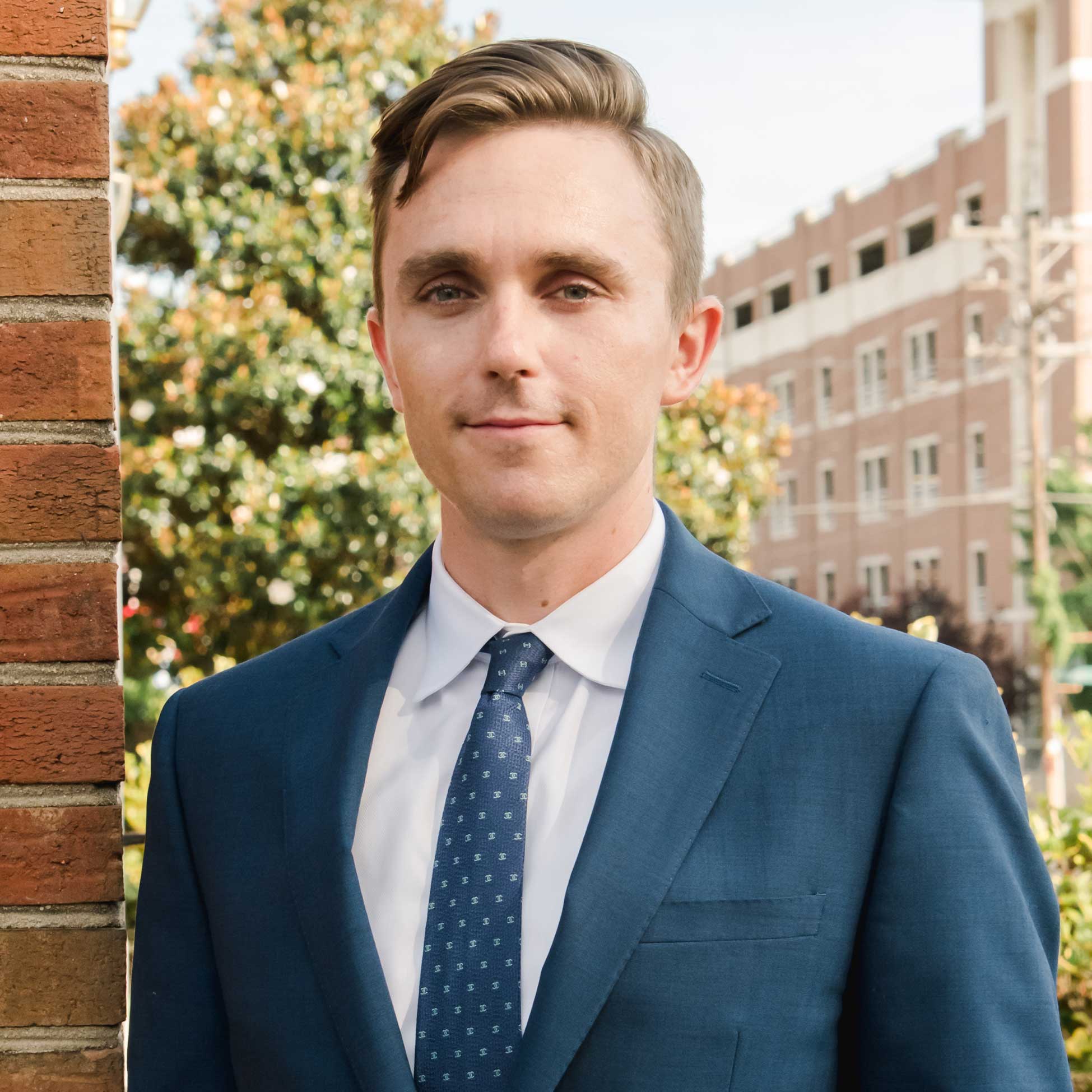 Cameron deBrun began his legal career in May 2011, working as a legal intern with the Law Office of Brian deBrun during the summers while completing his undergraduate education at the University of South Carolina. Cameron graduated Cum Laude from the University of South Carolina in 2012 with a double major in History and Political Science, and then went on to receive his Juris Doctorate from Charlotte School of Law while continuing to work as a legal intern with the Law Offices of deBrun & Armstrong.
Cameron graduated from Charlotte School of Law in May 2015, received his Attorney's License on August 28, 2015, and proceeded to join his father's firm as an associate attorney.
Cameron is currently a member of the North Carolina Bar Association, the Mecklenburg County Bar Association, and is licensed to practice in North Carolina and all Federal Courts. Cameron's primary practice areas include: civil litigation; wrongful death; automobile, truck, and motorcycle accidents; slip and fall injuries; property damage; premises liability; workplace accidents; and traffic citations. Email Cameron directly at Cameron@debrun.net.
Content, including images, displayed on this website is protected by copyright laws. Downloading, republication, retransmission or reproduction of content on this website is strictly prohibited.
Terms of Use | Privacy Policy