Workplace Accidents in Charlotte, NC
Knowledgeable Lawyers Assisting Victims Injured at Work
The workplace can be a dangerous place, from construction sites that have the highest incidenc
e of fatal accidents, to trucking and transport jobs that frequently result in crush injuries or crashes, to hospitals where slip and fall injuries are common. Even office jobs often result in repetitive stress injuries and accidents caused by negligence.
At the
Law Offices of deBrun & Armstrong PLLC,
our Charlotte injury lawyer assists victims suffering from injuries sustained in a wide range of workplace accidents caused by negligence such as brain and spinal cord injuries. We understand how much a workplace injury can affect all areas of your life, including your future career. We aggressively protect your rights to just compensation for your harm.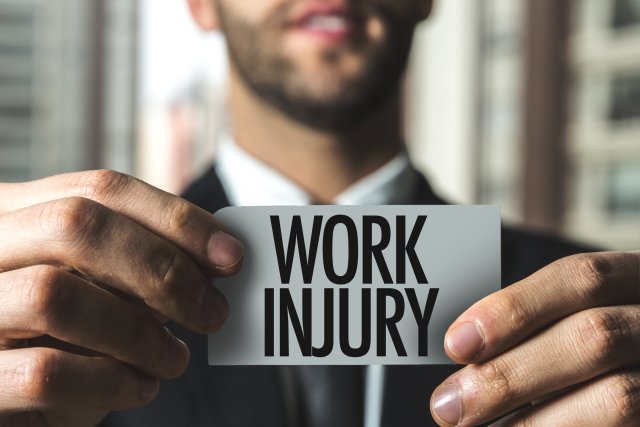 According to the U.S. Department of Labor and the Occupational Safety and Health Administration (OSHA), there were more than 33,000 workplace injuries reported in 2010. Workplace injuries are often painful and costly. Many injuries require extensive medical treatment and rehabilitation, resulting in lost income from time off work. Depending on how serious your injury is, your earning capacity might even be reduced.
Our workplace injury lawyer and experienced support staff use more than 50 years of combined experience to help workplace accident victims recover compensation for these and other damages, including pain, suffering and emotional distress. In many cases a workplace injury may be covered by North Carolina Worker's Compensation. However, if your injury was the fault of a negligent third party, such as a negligent driver, a property owner who failed to remedy a hidden danger or the manufacturer of defective machinery, our firm can help you obtain compensation through an injury lawsuit.
Recovering Compensation For Workplace Injuries
As a highly experienced personal injury attorney located in Charlotte, NC, Brian deBrun aggressively fights for justice on behalf of our clients through negotiation and strategic litigation. Through attentive service, detail-oriented representation and a passion for obtaining successful results, we help many clients obtain a fair Charlotte injury settlement or verdict for a broad range of workplace injuries, including:
Broken bones and fractures
Brain injury
Spine injury
Neck and back injuries
Broken bones and fractures
Brain injury
Spine injury
Neck and back injuries
Whiplash
Burn injuries
Content, including images, displayed on this website is protected by copyright laws. Downloading, republication, retransmission or reproduction of content on this website is strictly prohibited.
Terms of Use | Privacy Policy