Car, Truck, & Motorcycle Accidents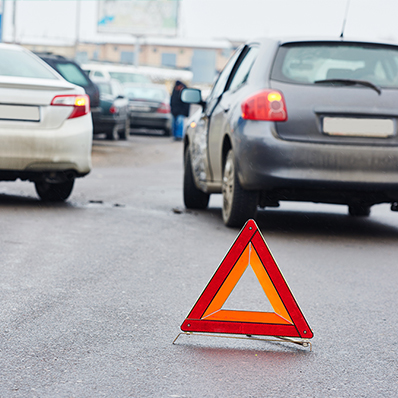 If you were seriously injured in a car accident, it can greatly impact your life. You may need extensive medical treatment and rehabilitative care. If you are unable to work, you may lose income necessary to pay for your bills, your mortgage and your daily expenses. If you are permanently disabled, you may also lose future income. All this can feel overwhelming on top of the emotional trauma, pain and suffering you may be feeling because of the accident.
The law provides justice for people who have been seriously injured in an accident caused by the negligence of others. At the Law Offices of deBrun & Armstrong, our experienced Charlotte car accident lawyer and staff ensure you get the justice you deserve by helping you fully recover from your injuries and obtain your rightful compensation for pain, suffering and other harm.
Causes of Auto Accidents in Charlotte, NC
Our highly experienced attorney and staff have more than 50 years of combined legal expertise and skill, which we use to assist drivers, passengers and pedestrians injured in Charlotte car accidents, whiplash, head trauma and other injuries because of all types of fault and liability:
Dangerous or defective highway or interstate conditions


Tire blowouts and manufacturing defects

Driver negligence

Truck employer negligence
Accidents Caused by Driver Negligence
Texting while driving

Distracted driving


Accidents caused by DUI

Unsafe lane changes
Speeding
Running a red light
Failure to obey signs or the rules of the road
Failure to yield
Helping You Receive Compensation After a Car Accident
As your legal advisor and court advocate, our personal injury and auto accident law firm fully investigates your case and develops a clear strategy. We negotiate your rightful insurance settlement with the negligent driver's insurance company or file for uninsured motorist benefits under your own insurance policy. We also provide zealous representation in lawsuits against negligent drivers. If you are a passenger in an accident, whether the driver of the vehicle you are in or another party is at fault, our attorneys help you protect your individual rights to compensation. While you focus on recovery, our Charlotte car accident attorneys and staff provide strong, aggressive support so that you get the compensation you need and the justice you deserve.
Content, including images, displayed on this website is protected by copyright laws. Downloading, republication, retransmission or reproduction of content on this website is strictly prohibited.
Terms of Use | Privacy Policy